The summer of roadside attractions continues!
13 Aug 2016
It's been a busy summer here at the Large Roadside Attractions of Canada head office. We've added a bunch of new roadside attractions to the site, and there are more to come once I catch up on the backlog that accumulated while we were on vacation in Edmonton (photo radar capital of Canada).
We're also testing a potential new look for the site - check out our demo page and give us your feedback.
New roadside attractions recently added to the site:
a husky in McBride, British Columbia, with thanks to Angie Joiner

Adirondack chairs (a perennial favorite within the roadside attraction community) in both Winnipeg, Manitoba, and in Kitchener, Ontario, with thanks to Boris Kohut and Justin Atkins (Distinctly Patio), respectively

Wheat Stalks in Melville, Saskatchewan, and what I can only imagine must be the world's largest Oat Stem in Ituna, Saskatchewan, both with thanks to Richard Donnan, a frequent contributor to this site who also maintains a great website of his many, many photographs of roadside objects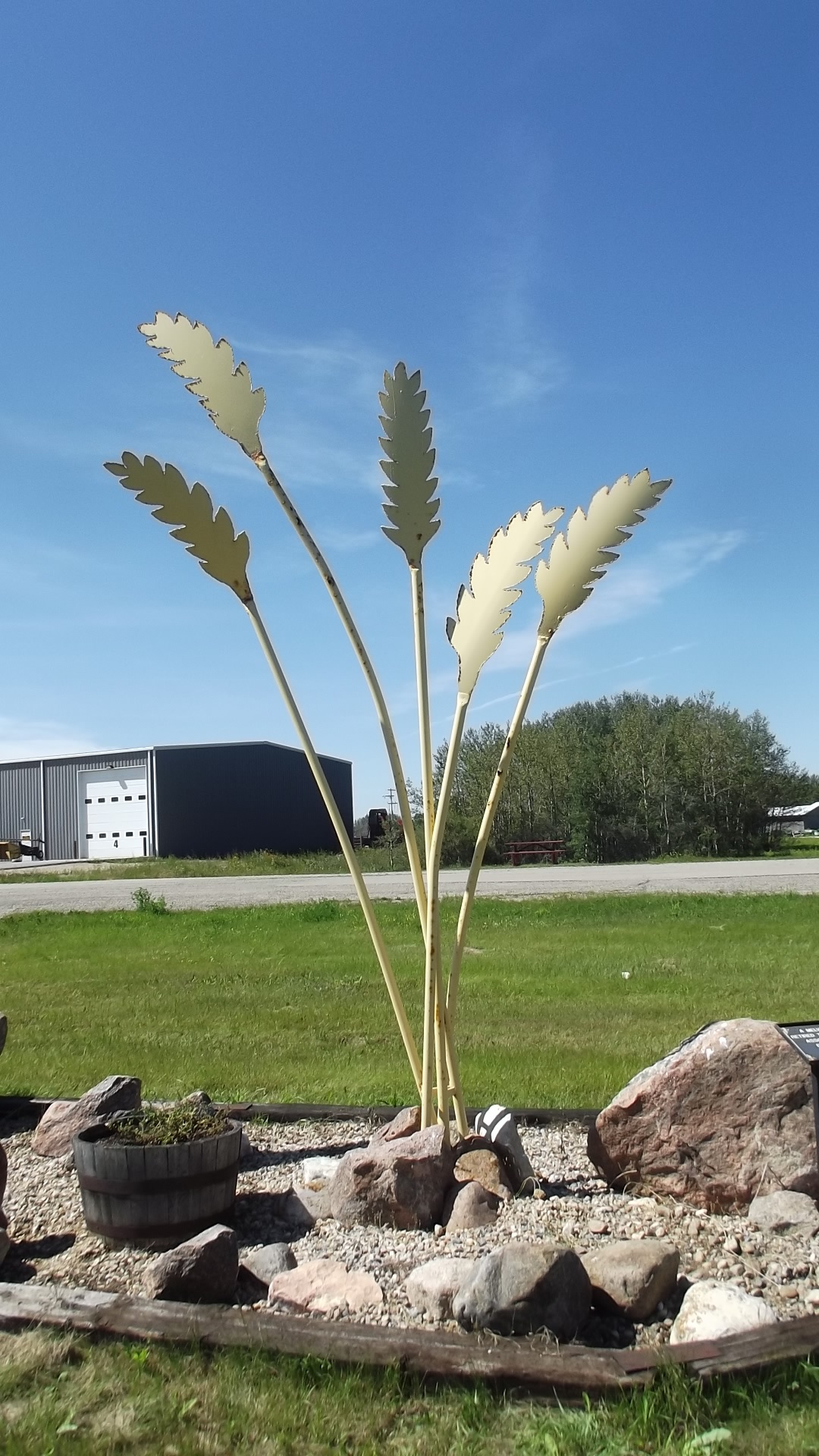 a dinosaur (which I assume is smaller than life-sized, but which still made the cut) and a cactus, both in Breslau, Ontario, and both with thanks to my parents, Leo & Liz van Bodegom

some Big Blue Chairs in Kincardine, Ontario, with thanks to Tina Ritu

a bunch of Flowers in Endiang, Alberta, with thanks to Dale Redekopp